Classes, Groups (Denver area)
Our weekly classes meet Wednesday from 11:00 AM to Noon and 12:30 PM to 1:30 PM at the Scheitler Recreation Center in Berkeley Park, 46th and Sheridan, Denver, Colorado. Persons with Parkinson's are welcome, and care givers are also welcome on a space-available basis. These classes are sponsored by the Parkinson Association of the Rockies ( PAR). A physician's permission is required as well as a liability release form. Contact us, or PAR (303-830-1839), for the necessary forms.
PAR also sponsors a number of other exercise classes. (The Physician's Permission and Liability Release Forms are required for all PAR classes.)
Colorado Neurological Institute offers a number of resources for those with PD.
Movement and Neuroperformance Center, Colorado offers medical and performance-oriented training for those with PD and other neaurological disorders.
Joann Gibson offers a free Yoga for Parkinson's class at 2:00-3:00 PM on Tuesdays and Thursdays at: Asana Studio, 16399 South Golden Rd' Golden, Colorado, 80401, 303-437-6666
A Two support groups for those recently diagnosed with PD are meeting in Denver. Call Kitsi Atkinson at 303-710-5297 for the details.
The following link goes to a video of one of my classes: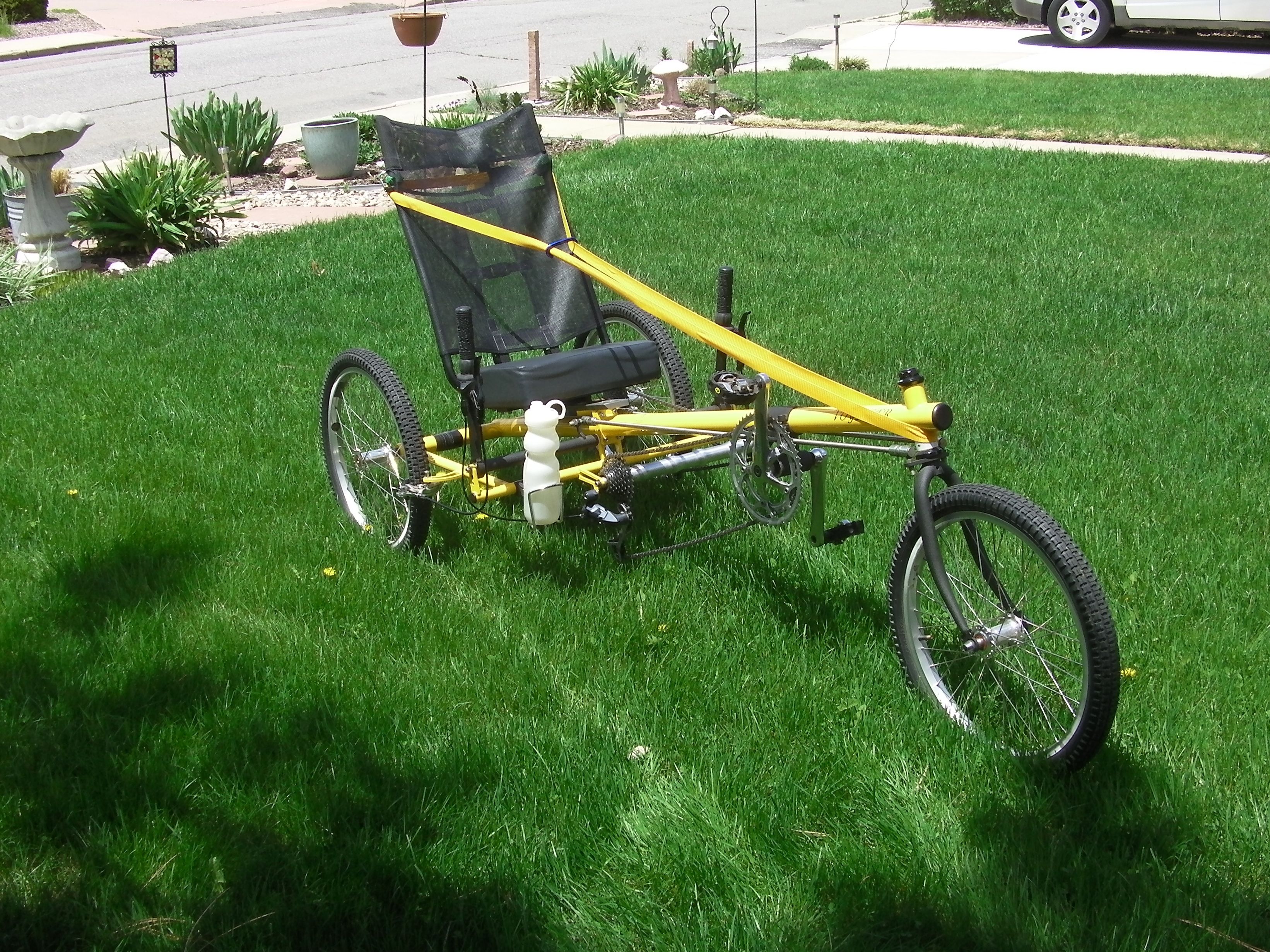 Cycling in safety and comfort: Penninger "Voyageur" recumbent trike
(modifications by Paul)